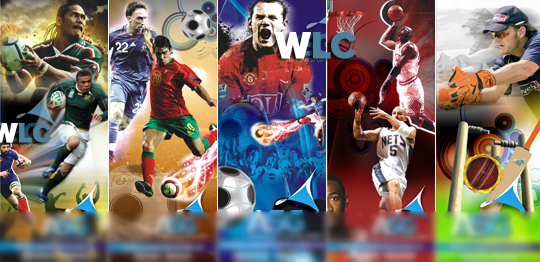 White Label Sportsbook package is one of our top products in regards to functionality and stability. Designed to provide a cost effective solution for online sports betting, our sportsbook software integrates a complete list of functions and features that an online sportsbook operation requires.
          Our sportsbook software integrates several modules controlling various functions like: odds configuration, events configuration, live betting, risk management, reporting system, bet settlement, security, bonus management, languages and currencies, mobile sportsbook and many more. Each module can be easily configured according to operator's business model.  
          As with all our products, White Label Sportsbook is provided with additional services like branding, marketing, web design, payment options, hosting, customer support, affiliate marketing and professional consulting from our senior gambling experts.
          A successful sportsbook need to cover as many markets as possible in order to reach a wider number of players. A great benefit for choosing our White Label Sportsbook solution is delivered by sports data feeds and live data feeds that we provide with our platform for no additional costs. We would like underline the fact that sports feeds providers charge in the amount of several thousand USD for a single major soccer league. Our sportsbook platform incorporates over 200 leagues, covering 50+ sports, more than 1.000.000 bet markets and well over 5.000.000 bet lines each month.  
          We currently cover the following major markets with additional markets added each month:
Major soccer leagues from around the world including the Big Five: Premier League (UK), Bundesliga (Germany), Primera Liga (Spain), Serie A (Italy), Ligue 1 (France), UEFA Champions League and all major tournaments and soccer competitions worldwide;

North American Sports – Baseball (MLB), American Football (NFL), Basketball (NBA), Ice Hockey (NHL), NCAA (College basketball), UFC/boxing;

Other sports: Athletics, Bowls, Boxing, Chess, Cricket, Cycling, Darts, Financial Bets, Fishing, Floorball, Futsal, Gaelic Games, Golf, Greyhound Racing, Handball, Rugby, Horse Racing, Motor Sport, Mixed Martial Arts, Netball, Politics, Pool, Snooker, Swimming, Tennis, Volleyball, Water polo, Winter sports, Yachting.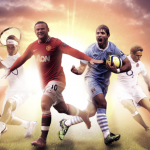 White Label Live betting sportsbook software falls under the category of our greatest hits.  In-play wagering is a major component to any online sportsbook and our live betting platform is among the top ones. Equipped with a user friendly interface, our platform is capable to sustain huge amounts of traffic without losing functionality.  In addition to live odds, we provide a live data statistics service for an enhanced user experience. We currently provide over 120.000 live bet lines daily on all major sporting events worldwide.
          Other important features provides by our White Label Sportsbook package include several odds layouts (European, American, Asian, Malay, Hong Kong), all major bet types (match odds, handicaps, spreads, moneylines, totals and many more) and several methods of betting : single bet, parlay (Trixie, Yankee, Super Yankee, Heinz, Super Heinz, 2-Fold to 8-Fold, Goliath), totals, over/under, buy points, teasers, spreads and many more.
          Bet settlement can be done automatically or manually. The general practice is to apply automatic settlement for pre-game bets and manual settlement for live/in-play bets. Settlement is done by our own staff that is trained to check each and every bet regardless of what type of settlement is applied.